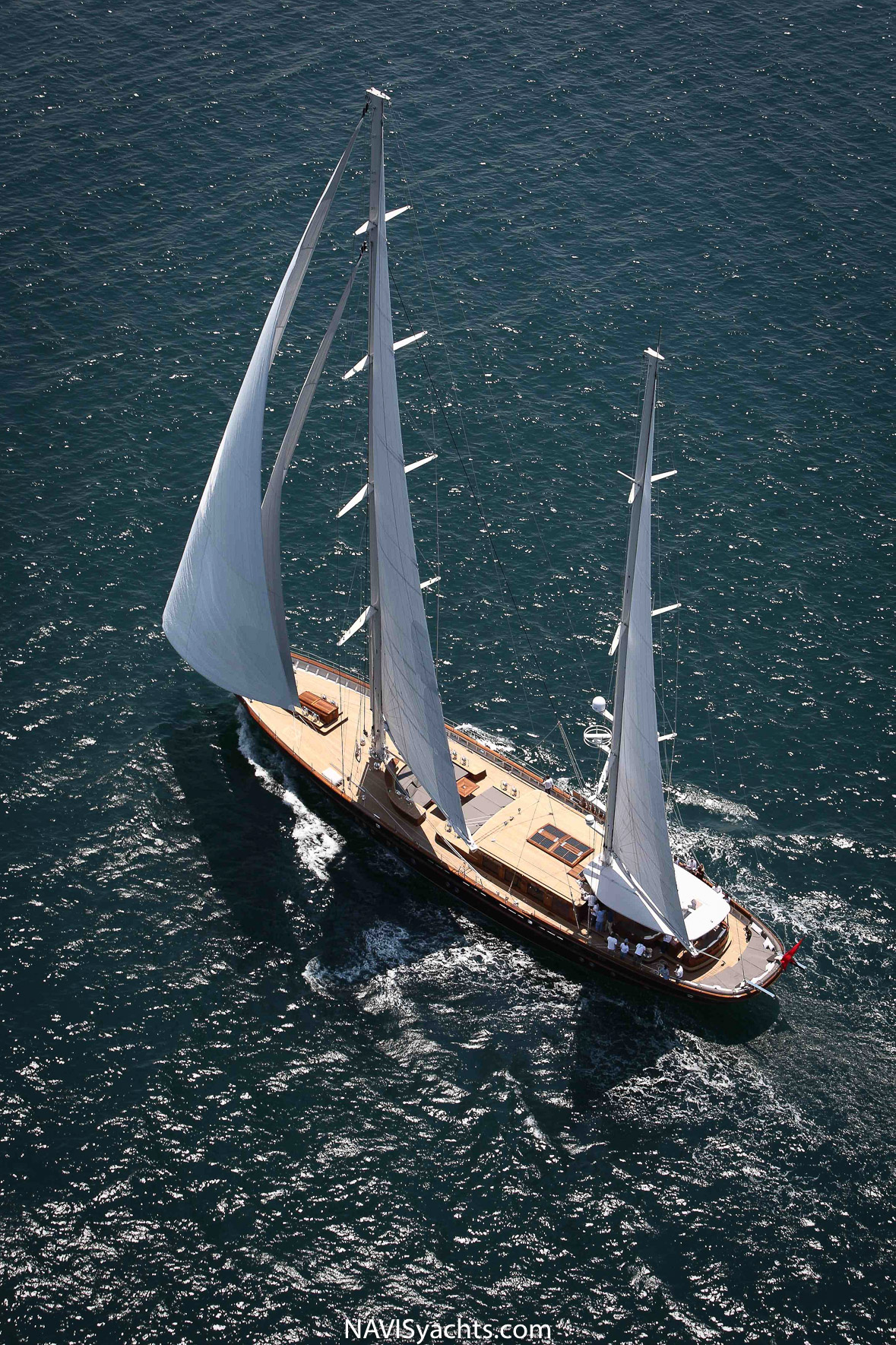 Navis Yachts Design & Lifestyle
Roxanne, one of the more recent superyacht's to be launched by Su Marine Yachts in Istanbul is as much about being a place to entertain as it is a yacht. Indeed the ability to entertain up to 30 guests was in the design brief and of paramount importance to the yacht's owner. He wanted his guests to be comfortable and safe even under sail, and by all accounts, the owner was thrilled with the result. Su Marine Yachts not only delivered on that request, but they delivered the boat precisely on schedule and on budget. They had to, the owner had already planned the maiden voyage and invited his guests.
Roxanne was designed by the naval architect, Tanju Kalaycioglu with the interior styling done by Remi Tessier. The design team was comprised of naval architects, an architect, an industrial designer, a technical drafts person and boat builders who were all based at the firm's design office in Istanbul. While the design team is capable of designing a wide range of vessels out of wood-epoxy, composites, steel, and aluminum, for Roxanne the medium is wood. Indeed the hull, deck, and interior are all wood, and the result is a sturdy and stunning looking yacht.
The owner's mandate for the yacht evolved from the idea of building a simple Turkish style yacht to a Superyacht, and the result was a yacht with a modern underwater design with a very traditional looking superstructure. With long overhangs both at the bow and stern and a squared off cabin with traditional windows and portholes, Roxanne looks like it could have been built for a very different generation. That is until the boat is powered up and the rail down and it quickly becomes clear that this is no traditional wooden boat, but a thoroughbred offshore performance yacht. Looks can be deceiving.
Roxanne sports an elegant bowsprit that accentuates the graceful curve of the bow. On deck, the foredeck is wide and practical with the bulwarks toward the bow nicely raised making for a safe place for the crew to work. Just aft of the mast is an entertaining area. It's far enough forward to be away from the bustle of the cockpit and provides some stunning views for the guests who can relax and enjoy the power of the boat. Banks of double sun beds midships track the course of the sun, while an extendable table turns this area into a supremely romantic dinner setting. Removable awnings over this area allow the guests the option of either sun or shade.